What do you mean it's already a week into April this post is totally on time *sweats nervously*
This week/month/year is going by too dang fast! I can't believe March is over already. I still get confused sometimes when I see 2017, but here we are in the fourth month of the year. What is this.
The Statistical Probability of Love at First Sight
by Jennifer E. Smith - 4 stars of utter fluff
Furthermore
by Tahereh Mafi - 3 stars of confusion and weirdness, with a smattering of cuteness
Princess of the Midnight Ball
by Jessica Day George - 3 stars of sweet fairy tale
Island of Silence
* by Lisa McMann - 2.5 stars of bored disappointment
I've also been thinking a lot about starting a booktube channel where I talk about, well, books. I always want to share my love for books but I'm so bad at expressing my feelings over text. I do much better when I can flail and moan and make awkward facial expressions. Let me know if that's something you'd be interested in watching!
*technically i finished this on in April but shh
I only missed one week in March! I'm really proud of myself.
that's it that's the show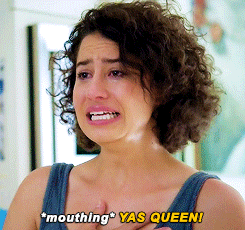 to say that i'm excited would be a slight understatement
freaking finally
saw Moana this month, so I've been listening to the soundtrack a lot. And I've listened to
a lot of mashups
. I don't think I've ever mentioned this, but I have a big weakness for beautiful mashups. There's just something amazing about how two completely different songs can fit together. Also, my friend Emily told me about
Something Just Like This
by The Chainsmokers and Coldplay, and it's one of the greatest things to have ever graced my ears.
So, uh, the biggest thing this month was that MY MOM IS PREGNANT. This is a complete shock because my youngest and only sister is 16(I'll be almost 19 when the baby is born), but it explains a lot of my mom's recent health issues. My family is so, so excited!!