So, Cait @ Paperfury (a.k.a. my favorite book blogger) made up this tag in the beginning of December, and since I need a fun way to talk about the books I read in 2016, I tagged myself. Because who wants to follow the rules.

1. Most Relatable Character
Abigail Rook from
Jackaby
. What an ENFP. Wow. (Honorable Mention goes to Cress from The Lunar Chronicles. Awkward, shy, nerdy dreamer with a huge celebrity crush? I relate.)
2. Most Pure And Precious Animal Companion
I wo
uldn't call Bovril, the Perspicacious Loris from Behemoth and Goliath* pure, but it's freaking fantastic.
*if you haven't read this series yet, what are you doing with your life that is important enough to deprive you of this glorious weirdness
3. Fiercest Fighter
Wolf from
The Lunar Chronicles
. I'm sorry but my love for this man will never die. He's huge, tough, violent, and strong, and he is also the SWEETEST SOFTEST TEDDY BEAR I HAVE EVER SEEN. I JUST WANT TO PROTECT HIM AND GIVE HIM TOMATOES.
4. Most Amazing Sidekick
I didn't love the book as much as I thought I would, but Weevil from The Scourge was one of the most loyal best friends I've ever read about.
5. One You're Surprised You Loved
So I kinda sorta really hated An Ember In The Ashes, but Helene was beautiful and hardcore and 100% did not deserve the crap her idiot best friend is putting her through. (I have....several issues with this book.)

6. Best Sassmaster
Sharhzad from The Wrath and The Dawn. HOLY COW THAT WOMAN IS SAVAGE and I love it.
7. Best Anti-Hero And Morally Grey Grape
I feel like I somehow missed the "adoration of characters with wishy-washy morals" gene? I mean, I'll like them if they're good characters, but they aren't my absolute favorite, like every other book blogger. *shrugs* The closest to an anti-hero that I can even think of is my boyfriend Connor from Unwind.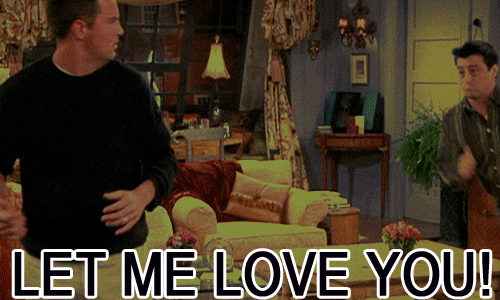 8. Best Worst Villain To Hate
Not sure if this is supposed to be a villain that you hate because they're evil, or a villain that you hate because they're pathetic? But I'm going with the first because holy heck Steelheart is a complete murderous monster*. That first chapter was so sad.
*honestly I want to say Levana but I am restricting myself from talking about TLC too much in this post
9. Truly Astounding Worst YA Parents
Technically this is just one parent, but Channary from Fairest is kinda a horrible person???? I'm so glad she didn't raise Cinder. (Un-honorable mention goes to Cath's parents from Heartless. Maybe you should try actually talking to your daughter instead of forcing her to be exactly what you want?)
10. Truly Astounding Best YA Parents
Honestly the only book I read with decent parents was A Time To Die. Parvin's parents aren't perfect but they try, and they really love their kids.
11. Toot Toot Best Ship Of Them All
Hello have I ever mentioned that I adore Wolflet* with every fiber of my being? Because. I do.
*Wolf+Scarlet from The Lunar Chronicles, again
12. The Most In Need Of Protection
Kate, Micheal and Emma from The Books Of Beginning. Good grief. Those children have been through way too much and just need to be SAFE and LOVED and HAPPY.

13. Most Boring As A Barnacle
The entire cast of Journey To The Fringe. Which is the only book I can remember officially DNFing.*
*does that disquailfy it? it had better not.
14. Best Little Royal
Literally everyone in
My Lady Jane
. They're ridiculous, awkward, romantic little muffins and I love them.
15. Very Surprised You're Still Alive
Sage/Jaron from The Runaway King. My buddy...my pal...plz you need to chill. This is not healthy. Stop putting yourself in so much danger.
16. Best At Horrible Decision Making
...Taran from The Book Of Three/The Black Cauldron. Son. You need to stop. You're going to get everyone killed. Stop being so impulsive.
17. Cutest Dork
CRESS DARNEL, MY SWEET SUMMER CHILD.
18. Cleverest Little Hellion
I really want to say the kids from The Mysterious Benedict Society, but since that was a reread, I'll just go with the group from Heist Society, the sneaky little geniuses.
19. Most In Need Of A Nap
I wasn't able to finish reading The Raven Boys(darn library due dates), but my gosh Gansey needs a nap. Several naps.
20. WANT TO READ MORE ABOUT YOU
Am I allowed to say The Lunar Chronicles again? No? Sigh. I'll probably go with the kids from The Books of Beginning. I just wanna know what happens after the last book gosh dang it.
Congratulations for making it through my post of rambles and rantings! 2016 was honestly a great reading year, and I'm hoping 2017 will be even better. I post every Monday (*crosses fingers that this actually happens*), so come back next week if you want to hear about my writing plans for 2017!
What were your favorite/least favorite books of 2016? Have you read any of the books I mentioned? Who is your favorite TLC ship(and if you haven't read them yet, why would you make such a terrible decision)?